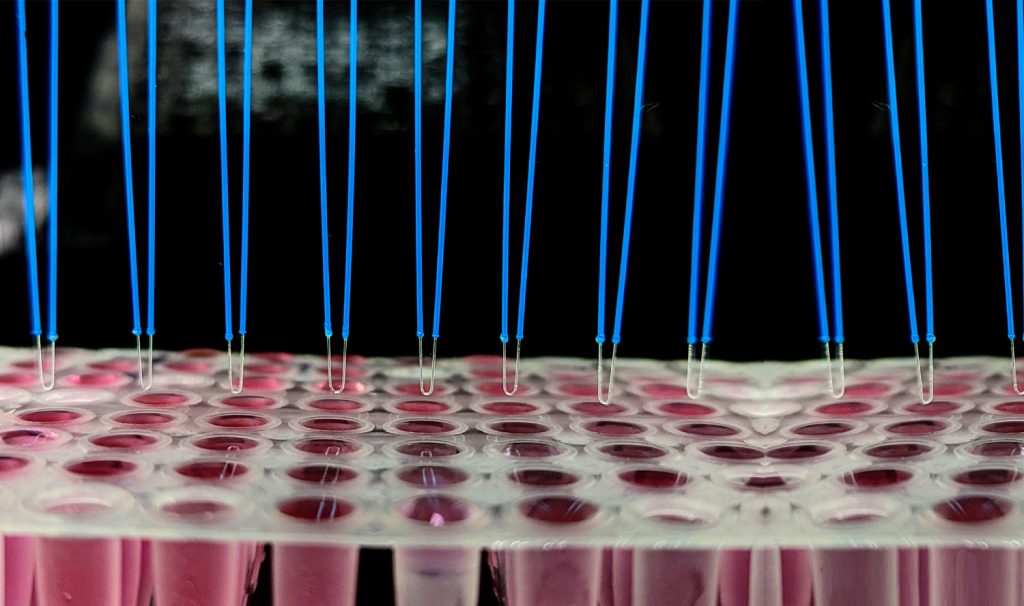 In order to rapidly identify and treat diseases, simultaneous detection of multiple harmful substances is the need of the hour. Such sensors would be of great use not only in the medical field to detect diseases for immediate treatment, they could also be used for the detection of pathogens and toxins for environmental and food quality monitoring.
For this type of detection, a variety of optical sensing technologies have been developed. Fiber optic sensors have several advantages such as compatibility, requirement of small sample volumes, and lower cost of analysis per sample. For these reasons, multiplexed fiber optic sensors (FOS) are being developed.
To make these sensors even better and more accurate, geometric modification of optical fiber probes has been done. Of these, multimode U-bent fiber optic sensor (U-FOS) probes have proved to be very convincing and effective.
However, there are certain complications when it comes to using U-FOS probes in the field, which include complexities such as:
Fabrication of reproducible U-FOS probes.
Optical coupling with single/multiple U-FOS probes.
The need for the development of a custom optoelectronic and optomechanical instrumentation.

In this paper, authored by Ms. J. Kuzhandai Shamlee, Mr. V. V. L. Swamy, Mr. Allwyn S. Rajamani, and Dr. V. V. Raghavendra Sai from the Department of Applied Mechanics, Indian Institute of Technology (IIT) Madras, Chennai, India, Dr. Vani Janakiraman from the Department of Biotechnology, Indian Institute of Technology (IIT) Madras, Chennai, India, Prof. Soumyo Mukherji from the Department of Biosciences and Bioengineering, Indian Institute of Technology (IIT) Bombay, Mumbai, India, and Dr. Jitendra Satija from the Centre for Nanobiotechnology, Vellore Institute of Technology (VIT), Vellore, India, a first of its kind eight-channel array fiber optic absorbance biosensor (ArFAB) has been demonstrated with U-bent silica fiber optic sensor (U-FOS). Here, a patent-protected carbon dioxide laser based automated process for reliable and scalable fabrication of U-FOS probes was used.
The device was tested out successfully. ArFAB could successfully detect bacteria and proteins. The most important outcome of this study was the feasibility for the utilization of highly sensitive U-FOS probes for multiplexed analyte (chemical constituents of a substance) detection.
ArFAB was found to have good compatibility with the conventional method for sample handling in well-plates without the need for microfluidics. Less sample volumes, as small as a droplet, were needed for testing. It was found to be inexpensive and easier to use.
ArFAB could potentially be used for a simple single-step, dip-n-detect bioassay and tests in label-free format that significantly reduces the detection time as well as save the cost of reagents.
Dr. Mahavir Singh, CEO of Lionex GmbH, Braunschweig, Germany, noted the importance of ArFAB by giving the following comments: "The ArFAB has several unique advantages including highly sensitive, compact, and low-cost optoelectronic instrumentation, real time analyte binding analysis, suitability towards proteins as well as pathogen detection and possibility for high throughput analysis. As the next step, it could be used to test the ArFAB for pathogen detection in real samples. We wish the IIT team further success in this project."
Article by Akshay Anantharaman
Here is the original link to the paper:
https://www.sciencedirect.com/science/article/pii/S2590137022001649