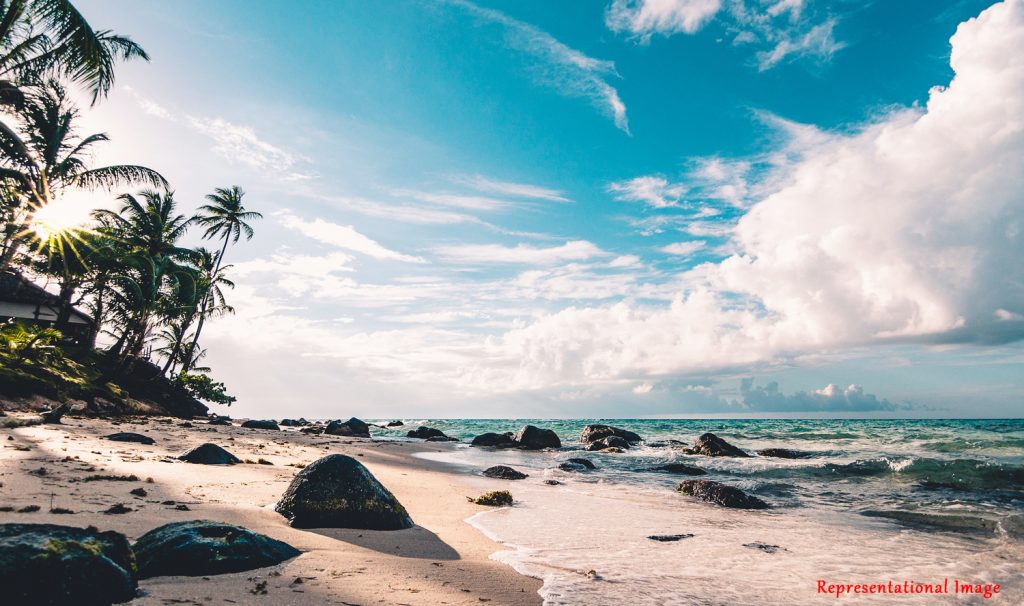 The global energy demand is bound to increase by 60 percent over the next few decades. The demand for crude oil and natural gas will continue to play an important role to meet the energy demands of the world. However, most oilfields around the world are in decline as they are getting matured. Thus enhanced oil recovery (EOR) methods to recover additional oil from reservoirs are very important.
Enhanced oil recovery methods utilize thermal, gas, and chemical injection technologies to recover oil. Low-salinity seawater (LSW) has attracted a lot of attention recently. As injecting low-salinity seawater into reservoirs to extract oil is environmentally friendly and cost effective, it is being studied in detail. Use of low-salinity seawater reduces the interfacial tension (IFT) and alters the wettability of the reservoir rock thus leading to increased oil recovery.
It has also been found that the use of surfactants, which reduces interfacial tension, further improves the oil recovery along with low-salinity seawater. Further, nanofluids are being studied to further increase oil recovery along with low-salinity seawater and surfactants. Use of nanoparticles reduces surfactant adsorption on the reservoir rock and shift the wettability of the rock surface from oil-wet to water-wet. Nanoparticles are advantageous as they have low toxicity, low cost, ultra-small size, and high surface area to volume ration.
Mr. Ganesh Kumar

Mr. Uma Sankar Behera

Dr. Ethayaraja Mani

Prof. Jitendra S. Sangwai
Spontaneous imbibition, along with the use of charged nanoparticles and surfactants on the reservoir rock has been done in this study conducted by Mr. Ganesh Kumar, Mr. Uma Sankar Behera, Dr. Ethayaraja Mani, and Prof. Jitendra S. Sangwai, from the Department of Chemical Engineering, Indian Institute of Technology Madras, Chennai, India. Few studies are done on the charge of the particles for enhanced oil recovery. In this study, a novel nanofluid in low-salinity seawater was prepared with an oppositely charged Ludox CL silica nanoparticle (positive charge) with an anionic surfactant (AOT). Sandstone reservoir was chosen for this study.
Five nanofluids were prepared with varying concentrations of surfactant and nanoparticles as follows:
1. NF0: 150 ppm AOT + 0 wt % NP
2. NF1: 112.5 ppm AOT + 0.5 wt % NP
3. NF2: 75 ppm AOT + 1 wt % NP
4. NF3: 37.5 ppm AOT + 1.5 wt % NP
5. NF4: 0 ppm AOT + 2 wt% NP
NP – Ludox CL silica nanoparticles
AOT – Dioctyl sodium sulfosuccinate surfactant
Low-salinity seawater (LSW) with 5000 ppm seawater was used as the base fluid
ppm – Parts per million
Scanning electron microscopy (SEM) and energy-dispersive X-ray analyses (EDXA) studies were done to show the adsorption of nanoparticles on the sandstone surface and the desorption of crude oil from the core.
Thus a novel nanofluid was prepared and tested. It was found that the NF3 nanofluid was the best with improved stability, greater ability to change wettability, significant interfacial tension reduction, and greater potential when it is being employed as an imbibition agent for enhanced oil recovery applications.
Prof. Stefan Iglauer, Professor of Energy and Resource Engineering, Edith Cowan University, Australia, acknowledged the importance of this study by giving the following comments: "Enhanced oil recovery (EOR) is a key technology with which additional hydrocarbon reserves can be produced which are otherwise inaccessible. This is particularly important nowadays as most oil and gas fields are mature or depleted – consequently, EOR technologies will only gain in importance in the future as reserves further dwindle. In this context Prof. Sangwai is one of the world leaders in developing new EOR methods, which can be employed to further advance EOR. For instance, in this article a novel nanofluid formulation was presented which has a very high potential as a novel, efficient EOR agent. Prof. Sangwai's work thus significantly contributes to energy sustainability and energy security."
Article by Akshay Anantharaman
Here is the original link to the paper:
https://pubs.acs.org/doi/10.1021/acsengineeringau.2c00007#